Glow is the national online service funded by Scottish Government and provided by Education Scotland. This learning environment provides learners and educators across Scotland with access to a wide set of innovative digital services and resources designed to enhance learning and teaching across the whole curriculum.
Online safety is of utmost importance in the delivery and management of Glow. Glow is not an open system, and should be viewed as an extension of the school/education establishment. Only learners, and adults who require access in relation to their role as teaching or support staff, are provided with Glow accounts. All adults will have been Disclosure Scotland checked at minimum prior to their individual Glow account being created. Therefore parents/carers logging in using their child's Glow account and using Glow is not permitted. In addition, schools should not issue children's Glow accounts directly to parents, or use Glow as a means to communicate information directly to parents.
Keep up to date with your children's learning
Schools and local authorities are responsible for ensuring children are safe while at school and that there is an appropriate and safe way for parents and carers to engage with their child's school in order to support learning. There are a number of ways in which parents/carers can keep informed about their children's learning, some of these use Glow and do not require a Glow account to access them. Parents/carers can also be involved in their child's learning by viewing and discussing their learning activities and content at the shoulder of their child while they are logged in to Glow.
Schools should be able to provide more information about how they are using Glow to share information as well as any alternative methods to Glow to engage with the school community and support learning.
Stay safe online
Internet access at home can be different to the relatively safer access that is provided in a school environment.
School networks are often configured with additional safety measures in mind to reduce the likelihood of inappropriate content being displayed and to protect the learners from the external threats that exist in the open internet.
Internet security is a core element of Digital Literacy and pupils will learn about the importance of using strong passwords which should be kept safe at all times. Schools will encourage pupils not to share their passwords and not to let anyone else access Glow using their account in line with the Glow Community Rules.
It is important to recognise that the steps listed below will significantly reduce the overall risk to you and your child online. However, like school networks, no safety method is 100% effective and should you or your child see anything that concerns you in the Glow environment then please report it through Report a Glow Concern
Here are 6 steps to creating a safer online environment at home for your child:
Further support and help
Parents and carers | CEOP Education
Access information and resources for parents and carers on keeping your child safer online including conversation starters and video guides.
UKCIS Social media guide for parents and carers – Internet Matters
An official practical guide for parents and carers whose children are using social media platforms developed by UKCIS.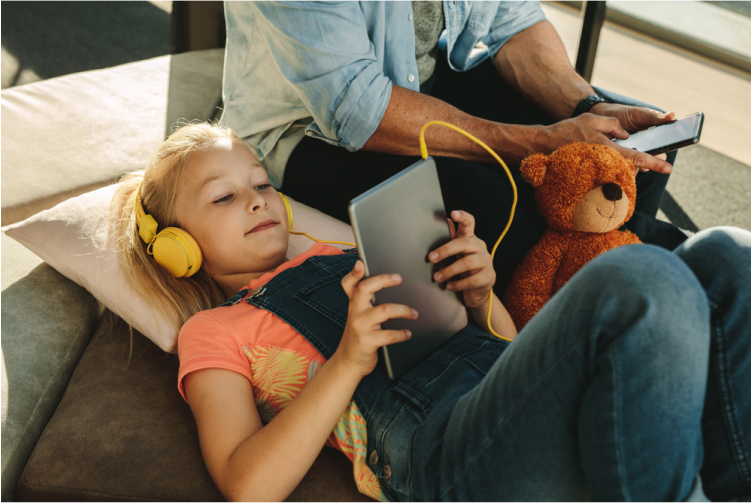 Parents & carers | Childnet
Advice for parents and carers to help support children and young people in their safe and responsible use of the internet.
Internet safety for children and young people: national action plan
Refreshed Scottish Government action plan on internet safety for children and young people to ensure appropriate training, support and information is in place.